Cadet College Killa Saifullah
Discipline
Maintenance of high standard of discipline is the hall mark of Cadet College as it plays a very significant role in grooming and molding the Cadets personality to be the Future Leaders of Tomorrow.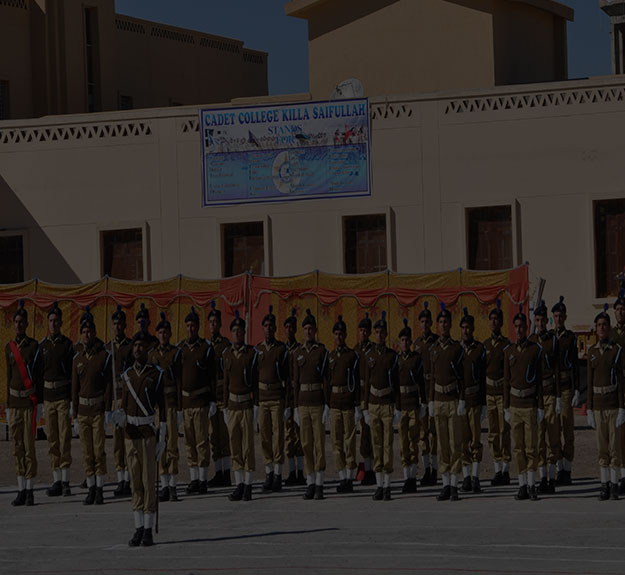 Annual Calendar.
It encompasses the years scheduled academic, curricular and extra-curricular events including, term breaks and vacation. Annular calendar is issued at the start of the year's academic session with prior approval of the Principal.
Daily Routine.
While in the College, Cadets have to follow the daily routine. The purpose of daily routine is to make a balanced time distribution for each activity. This is mandatory not only for their academics but also for physical growth.
Prayers.
All prayers are compulsory for Cadets.