Cadet College Killa Saifullah
Co-curricular / Extra Curricular
Cadet College KillaSaifullah gives emphasis on both academic and physical training of Cadets. Likewise, co-curricular activities are equally essential for overall grooming, discipline and confidence of the Cadets. To develop a healthy sense of competition among the Cadets, Inter House English and Urdu Debates/ Declamation, General Knowledge, Science Quiz, Spelling Bee, Naat and Qirrat competitions are being organized as scheduled in the Annual Calendar.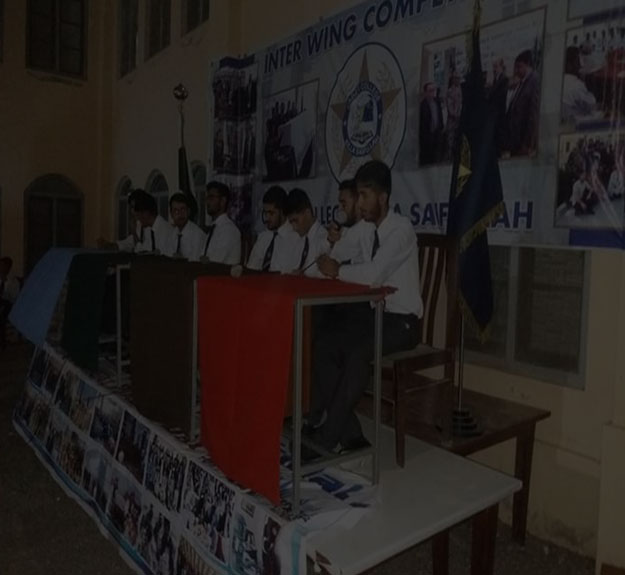 Cadet College Killa Saifullah
Sports
Sports play a vital role in inculcating tolerance, courage, confidence, professionalism and above all leadership qualities in players. Keeping in view all these essential aspects for a successful individual in life, College pays great attention towards sports activities and active participation of SAIFIAN in sports i.e Cricket, Football, Volleyball etc.; Inter House competitions are a regular feature.