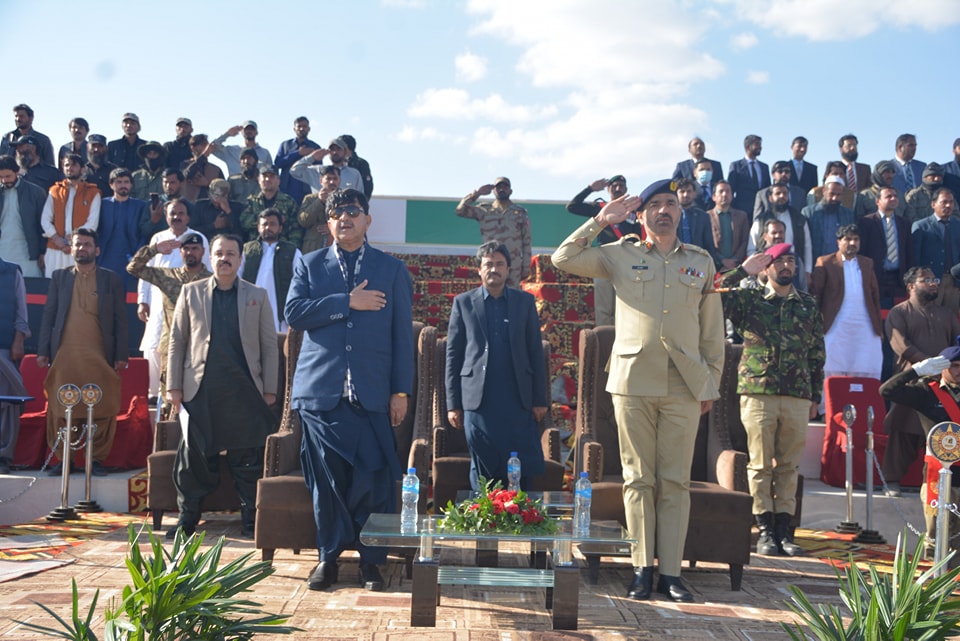 6 Dec 2022
6th Dec marked the Annual Parents Day event at Cadet College Killa Saifullah. The Parents Day characters the end of various activities of the College.
Minister Education for Balochistan Mir Naseeb Ullah Khan on behalf of Chief Minister Balochistan Mir Abdul Quddus Bazenjo, graced the occasion with his presence as the Chief Guest.
The Chief Guest reviewed the Parade and was extremely enthralled by the upright standing Cadets. He compared the Cadets with the PMA Gentlemen Cadets in their well-organized and harmonized march past. He was treated with the hybrid model of PT, Gymnastics, Judo karate and unarmed combat skills of the younger lot.
The Equestrian Club stole the day with its breathtaking show of skill, courage, and expertise. The show added the part of tent pegging which was never witnessed before.The Chief Guest graciously announced Rs.about 70 Million for Construction of new and existing facilities.
At the end, the honorable Chief Guest congratulated the Commandant Cadet College Killa Saifullah Brigadier Muhammad Ather Sultan on organizing a wonderful event and praised his efforts in making the college a renowned educational institution.